St Mary's Parish Great Yarmouth is presently made up of three worshipping communities, they are Acle, Caister and St Mary's. The communities are served with a weekend Mass at each place every week and the individual congregations are very committed to their place of worship and their local community.
St Mary's was founded in 1850 by priests from the Society of Jesus, the Jesuits. They built the Church and worked in Great Yarmouth until 1962 when the care of the parish was handed to the Diocese of Northampton.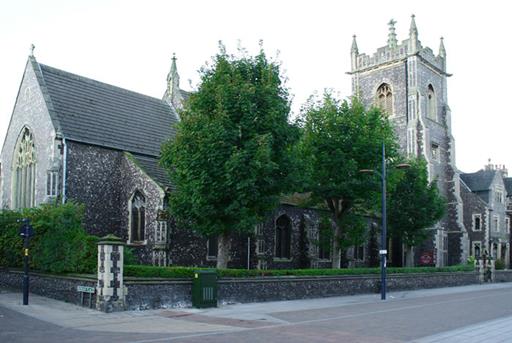 The parish was later served by the Augustinian Friars from 1972 to 1995 and by the clergy of the Diocese of East Anglia from 1995 to the present day. For over 100 years the community was also served by the Sisters of St Louis who taught in St Louis and St Mary's schools. St Louis school closed some years ago and St Mary's relocated to Gorleston where they have a much larger site with playing fields.
Much more about the history of the parish and the Church can be found in a booklet in the Church and elsewhere on this website.